Day Trips in the region of Texas are a must-do event. Your trip will take you down a road to great food, music, wildflowers, pecan picking, peaches, vineyards, small German-settled towns, roadhouses and old general stores.

Considered one of the most beautiful areas of Texas, the Hill Country is home to rolling hills, beautiful lakes, and meandering streams. You'll also find wild game, honkytonks, dude ranches, and everything cowboy.
1. Try On Some Boots At The Bandera General Store
The Bandera General Store building is over 100 years old. The original wood floors and tin ceiling have seen some interesting times to be sure. Before it was the store he site of the Old Cox Dance Hall, later it was the first movie theatre, then a saddle shop and western wear store. The store claims to have it's own "Ghost", that goes by the name of Henry!

Wondering through the broad selection of toys, interesting antiques, old-fashioned candies, western wear and many other items too numerous to mention will conjure up the days of another era. They also carry a line of Texas Wild Brand salsas and Jams that are made in the hill country.as well as Limited Edition Flavored fruit butters Texican brand products sauce and salsas made in Bandera. You can even try on a pair of new boots.

Beneath the Bandera General Store you'll find the Silver Dollar Saloon and Dance Hall. Arkey Blue, a well known singer songwriter, bought the Dance Hall in 1968 and continues the tradition of western music at the Silver Dollar.
2. Drive From Ozona To Fort Stockton On I – 10
Ready for a full day of history and adventure? The Law West of the Pecos Loop is a great way to spend a day learning about the "Old West" and to visit icons of Texas as well as a campsite that has been in use for 8,000 years!

This trip of approximately 250 miles can be taken in either direction as it begins and ends in Ozona, TX. The directions below are arranged so the loop is driven in a clockwise direction.
3. Lick your fingers at Franklin BBQ
We can't tell the story any better so we'll let the folks at Franklin's tell the story in their own words.
"Aaron Franklin's parents owned a barbecue stand in his native Bryan, Texas, so it could be said that making good brisket was in his blood. But barbecue runs thick in the veins of every Texan, and when Aaron began experimenting with brisket and a backyard smoker a decade ago, it just so happened that with him it ran thicker than most.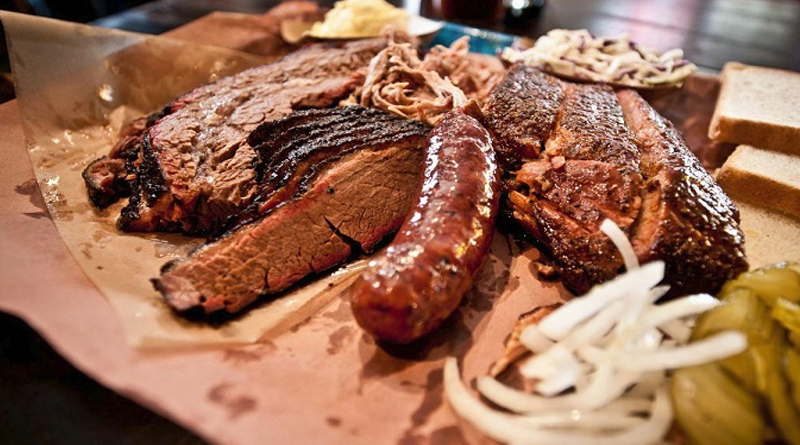 With the encouragement of friends, Aaron and his wife Stacy debuted Franklin BBQ in late 2009 on an East Austin parking lot. From the walk-up window of a travel trailer turned brisket stand, patrons quickly noticed the Franklins were selling the best barbecue around. By spring, the line of admirers snaked around the block, and the press followed. In less than two years, the duo could count contributors from The Washington Post, Texas Monthly, and Cooking Channel among a growing chorus hailing Franklin among America's BBQ elite mentioned in the breath as Smitty's, Kreuz's, and other stalwart temples to the holy craft of smoked meat that line the Central Texas brisket belt. In the summer of 2010, Bon Appetit hailed Franklin BBQ as the best in America.
Aaron and Stacy quickly outgrew their trailer and moved their operation to a brick and mortar location in March of 2011. And despite the new digs and every reasonable effort to increase production, Franklin BBQ's line is as long as ever, and the restaurant has sold out of brisket every day of its existence."
4. Listen To Live Music in Gruene
For a truly Texas experience visit Gruene Historic District a unique shopping & entertainment district on the banks of the Guadalupe River. Located in the Texas Hill Country Gruene is on the National Register of Historic Places. Come stir up some dust while two-steppin' across the well-worn floors of Gruene Hall dine on hearty Texas cuisine at the Gristmill or take a peek in any of our specialty stores located in restored turn-of-the-century buildings where we've been gently resisting change since 1872.
5. Tour Inner Space Cavern
Explore this limestone cavern and discover beautiful examples of nature's perfect artwork such as The Flowing Stone of Time, the mysterious Lake of the Moon and the intricate Soda Straw Balcony. Among the amazing variety of formations found within the cavern you will see beautiful helictites, ancient flowstones, and giant columns. Our tour guides will take you back in time so you can experience the fascinating story of the cave's history and discovery.