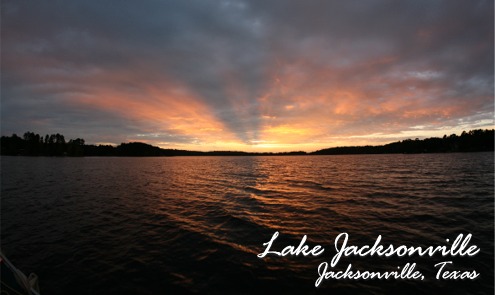 Jacksonville is where beautiful sunsets and breathtaking views are a part of everyday life. Jacksonville offers a variety of outdoor activities, antique shops, specialty boutiques, fine dining and a unique selection of bed and breakfasts that combine to make Jacksonville a destination of relaxation.

The community of Jacksonville is also known for its numerous annual events and special attractions. From the World Famous Tomato Fest to the Tops in Texas Rodeo, there is an event for any enthusiast to enjoy. If adventure is more your style, Mud Creek Off Road Park or River Run ATV Park are popular attractions to get our outdoor fix. Jacksonville is also a short drive away from the Texas State Railroad that offers family fun events all year.

Not only is Jacksonville known for its tomatoes, it's also recognized for its state-of-the-art healthcare facilities and fitness centers. If you're looking for a new place to call home, come stroll through our neck of the woods, where majestic pines and blue lakes are the answer to everyday worries and cares.