Fort Davis Drug Store and Soda Fountain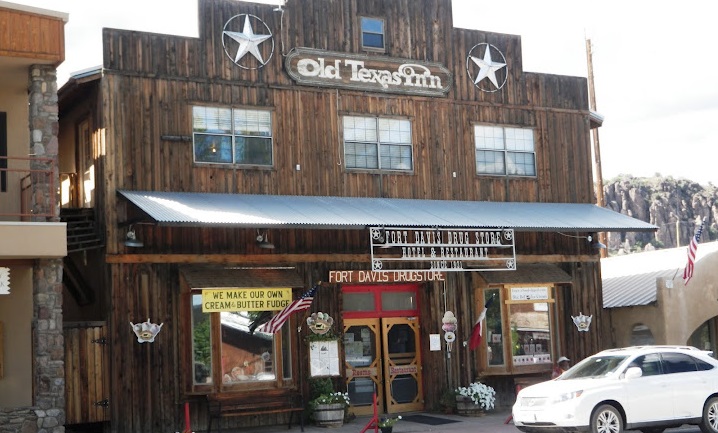 The old Drug Store was first opened in 1913, inside Hotel Limpia, as a gathering spot for citizens to get their newspapers, visit the doctor, pick up their medicines and grab a fountain drink. In July 1942, Mr. and Mrs. C.R. Fryar purchased the Drug Store from Dr. and Mrs. Eaton, and in 1950 they relocated the business across the street to the building it resides in today.

?By the early 1980s, the Drug Store had seen a new set of owners and additions onto the building for a hotel space. No longer having a doctor in residency, the Drug Store changed into a full-service restaurant and hotel, keeping it's 22-foot old-fashioned soda fountain.

Today, Bill and Nancy Davis own and operate the Fort Davis Drug Store, giving locals and visitors that old-fashioned Texas experience. Continuing the restaurant and hotel, the Davis's also added an art gallery featuring Texan artists, such as Wayne Baize, Lindy Cook Severns, Donald Yena and Tim Roberts.