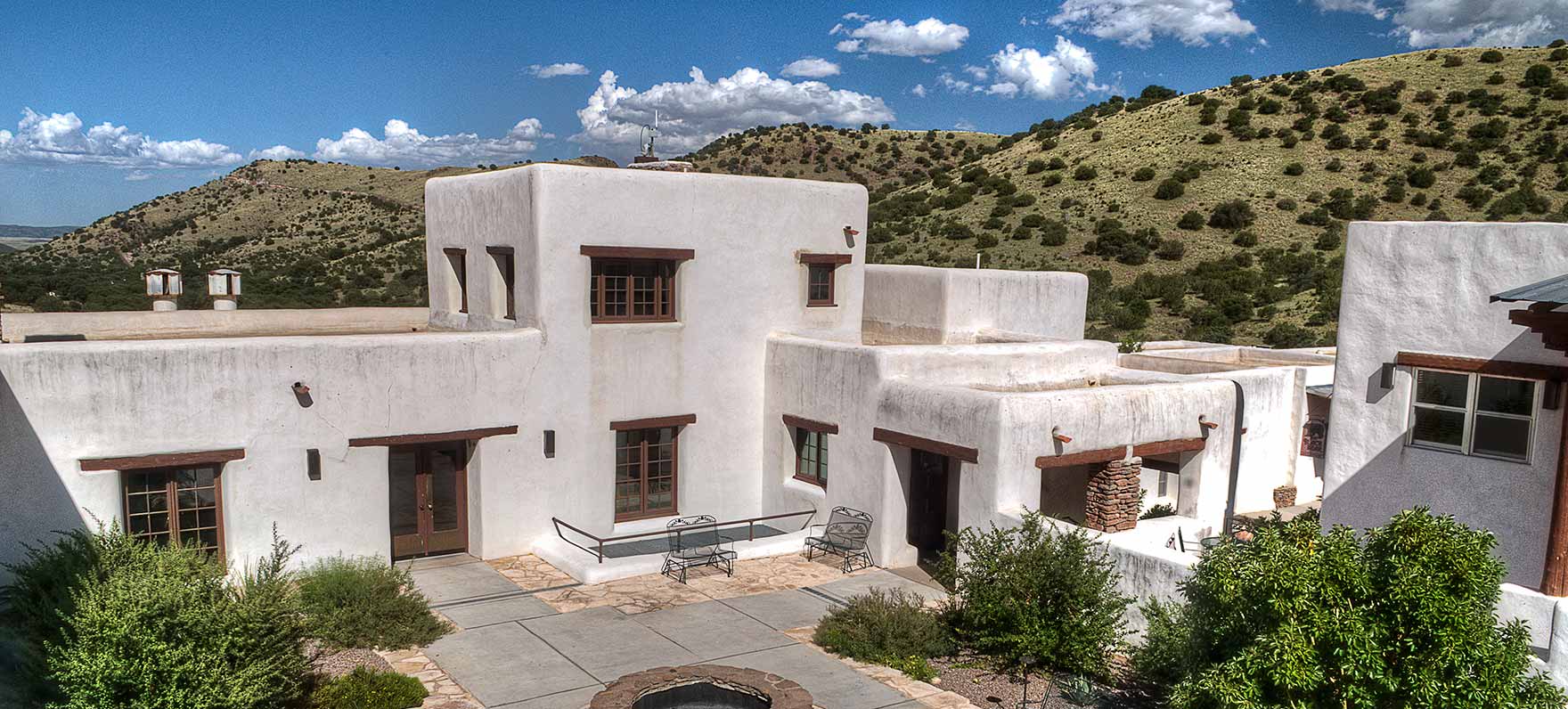 Backed by the rugged foothills of Davis Mountain State Park, the view in any direction is rugged, scenic, and unspoiled. Unlike most of dry Trans-Pecos Texas, the Davis Mountains area is greener, and supports a wide variety of grasses and trees.

The Indian Lodge is a unique inn located in Jeff Davis County northwest of Fort Davis within the bounds of Davis Mountains State Park. Built in the 1930s, it was opened to the public in 1939.

The historic section of the lodge was constructed in the 1930s by the Civilian Conservation Corps and features the original interiors and furnishings. In 1967, a major construction project was completed, including renovation of the original structure, which has 18-inch adobe walls, hand-carved cedar furniture, and ceilings of pine viga and latilla. It resembles a Southwestern Native-American-style, multilevel pueblo village.

Have a story about the Indian Lodge? Have photos of the Indian Lodge or the surrounding area. We'd like to hear from you.