Seminole Canyon State Park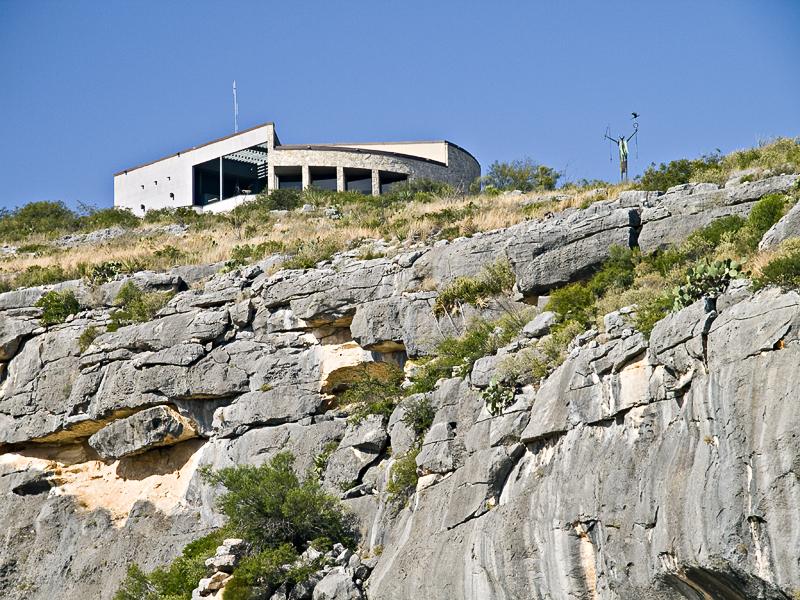 This historical park is located less than two hours from Ozona, just a short distance from the confluence of the Rio Grande with the Pecos River. The canyon was probably named for the Seminole-Negro Army scouts stationed at Fort Clark. In the canyon is Fate Bell Shelter, which contains some of North America's oldest pictographs believed to be painted as long as 4,000 years ago. Guided tours are provided to take visitors into the canyon to see these fine examples of rock art.

Facilities include: Park Headquarters/Visitor Center, Campsites, Picnicking Areas, Hiking Trails, Wildlife Observation and Photography, and Bicycling. The park is open 7 days/week year round with guided tours into the Fate Bell Shelter at regular times Wednesday through Sunday. Points of interest nearby to the park include: Judge Roy Bean Visitor Center, in Langtry; Lake Amistad National Recreation Area; Whitehead Memorial Museum and The Old Perry Store, in Del Rio. For more information: tpwd.state.tx.us/state-parks/seminole-canyon.