Wonderland Amusement Park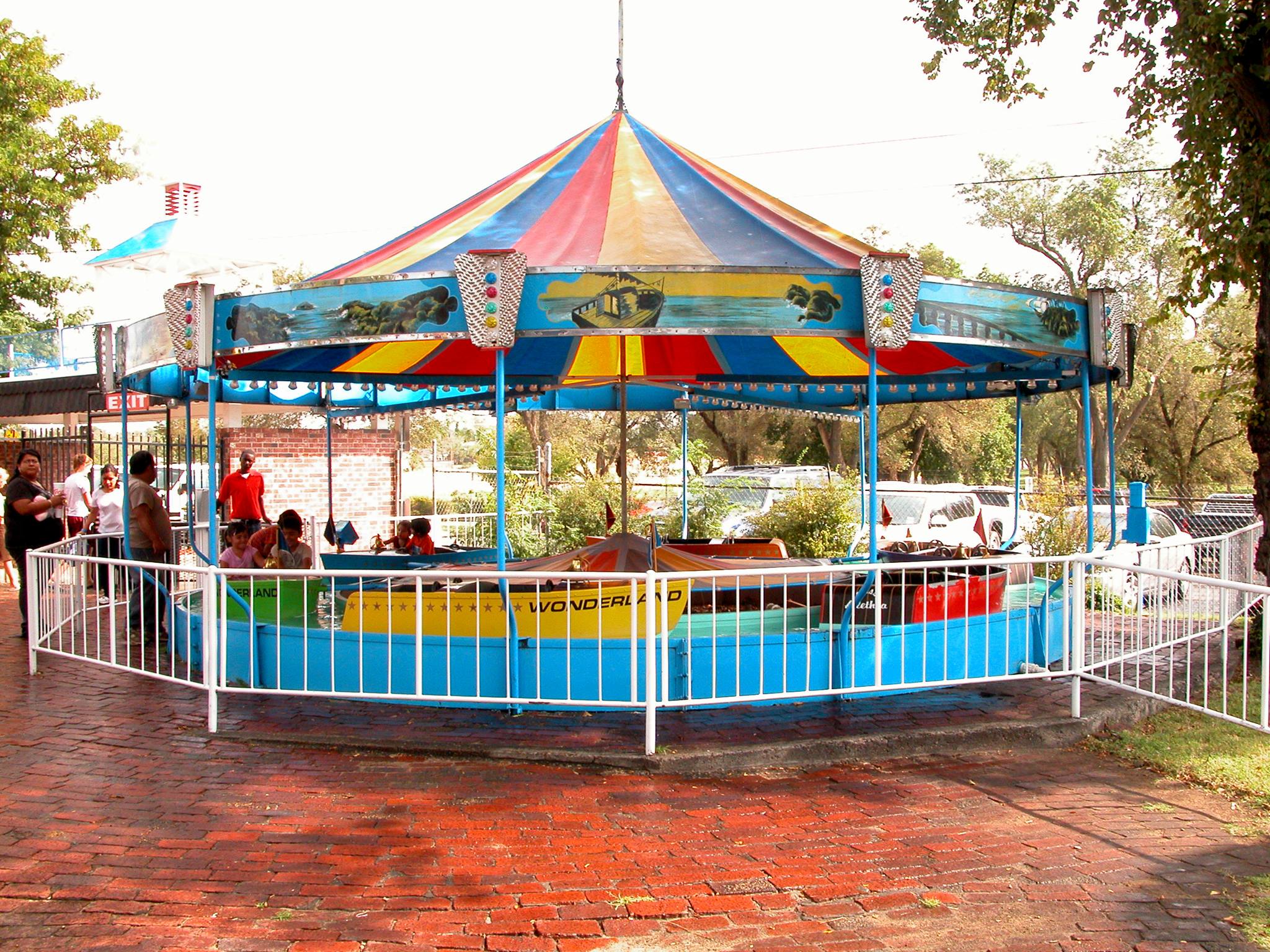 For more than 60 years, Amarillo's own Wonderland Amusement Park has served up chills, thrills and spills for families throughout the Tri-State region.

Every year since, new and exciting rides have been added to the Park, making Wonderland the third largest amusement park in Texas with 28 fun-filled rides, including the world famous Texas Tornado. This double loop, steel coaster attracts roller coaster enthusiasts from around the world!

Wonderland also boasts the 12 passenger Shoot the Chute, which is the first of its kind in the United States, the Drop of Fear, the Himalaya and the Texas Intimidator. Of course, Kiddie Land has remained a favorite among the little ones with the Frog Hopper, Merry-Go-Round and Train.

Every year, more than 200,000 people visit Wonderland Park either for a family outing or company event. Wonderland also plays host to birthday parties and anniversary celebrations. It's the perfect place to bring family, friends and employees for some fun and excitement!

Wonderland Park was the vision of Paul and Aletha Rhodes.Today, their daughter, Paula, and her husband, Paul Borchardt run the park. The Borchardt's daughter, Rebecca Parker, is the Park's controller and the heir apparent. Although the younger generations have taken over the helm, Aletha Rhodes, who is now 96 years old, still works at the Park most days and was recently spotted making hot dogs for visiting kids.