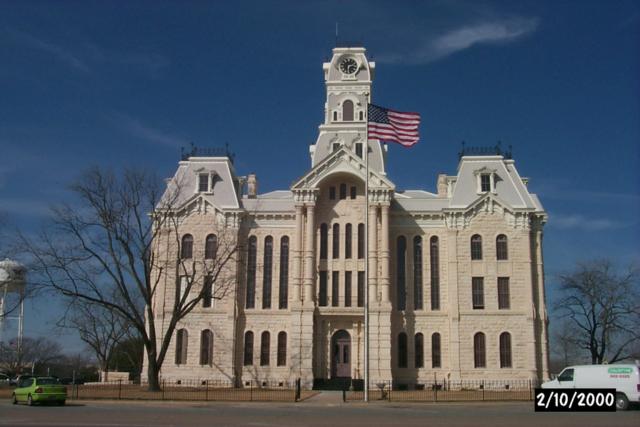 Where Interstate 35 East and Interstate 35 West come together just south of the Dallas Fort Worth Metroplex you will find the great town of Hillsboro, Texas. Rich in history and known for it?s great shopping Hillsboro is perfect for those of you trying to escapee the big city.

The Prime Outlet Mall, the many restaurants, the Historic Hill County Courthouse and the downtown square are just some of the things you will have fun visiting while in Hillsboro, Texas.

Hillsboro, the county seat of Hill County, is on Interstate Highway 35, U.S. highways 81 and 171, State highways 22 and 171, Farm roads 286 and 3267, and the Missouri, Kansas and Texas Railroad, fifty miles south of Fort Worth and fifty-five miles southwest of Dallas, in the central part of the county. Katy Lake and Lake Aquilla are both partially within the city limits. When Hill County was established in 1853, three locations were suggested for the county seat, but none was near the center of the county. A 220-acre plot was donated by Thomas M. Steiner a mile from the center of the county, and the community was called Hillsborough, in honor of Dr. George W. Hill, a surgeon from Tennessee; Hill was the first settler in Navarro County, which later became part of Hill County. In 1853 the first school in Hill County opened, and in 1854 Hillsborough received a post office. Before the last courthouse was built in 1890, several courthouses served the community. The first, built of elm poles, was replaced by a frame building in 1854. In 1872 a two-story brick courthouse was constructed; it burned and was replaced by a fourth courthouse in 1874.

In 1881 Hillsboro was incorporated. The railroad arrived in 1881. The Katy shops built in Hillsboro brought jobs to the community and remained there until 1930. In 1888 the St. Louis, Arkansas and Texas of Texas (the Cotton Belt) arrived in Hillsboro. Early schools included Hillsboro Military Academy, later called Hillsboro Academy, Patterson Institute, established in 1885, Prothro Kindergarten, and Carlyle Military Academy. These schools became less popular when public schools for white and black children were built in 1886. In 1888 the post office changed the spelling of the town name to Hillsboro. By 1890 Hillsboro had a population of 2,000, six churches, a new courthouse, three banks, a cotton compress, several cotton gins, a flour mill, stores, an opera house, and two weekly newspapers, the Mirror and the Reflector. The railroad shipped livestock, grain, wool, and cotton. The daily mail stage to Whitney also took passengers for a one-dollar fare. By 1900 the population was 5,000, and in 1903 the Trinity and Brazos Valley Railway began serving the town. In 1909 a new city hall with an attached fire and police station was constructed, and some city streets were paved. In 1915 Hillsboro received its first charter.