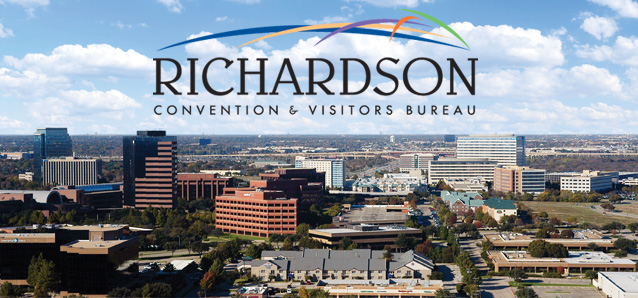 With its central location just north of Dallas and the popularity of its state-of-the-art performance hall, the Charles W. Eisemann Center, Richardson continues to be a favorite with visitors. Enjoy the multitude of professional, musical, dance, comedy and theatrical events not to mention the great award-winning festivals held throughout the year. As a result, Richardson enjoys an array of cultural entertainment that is virtually unsurpassed.

Richardson's extensive park and trail system enables visitors to enjoy a natural setting as well as a diverse set of recreational activities. Visitors to Richardson enjoy an outstanding selection of hotels, great shopping within minutes in every direction, restaurants to please any palate, a friendly atmosphere and a variety of entertainment options.

Your journey of discovery begins here and can be as expansive as the imagination allows. Discover the distinct personalities, flavors and themes that flow within and around Richardson. Whether you're a first-time visitor or a long-time fan of the region, you're sure to uncover something you'll never forget!